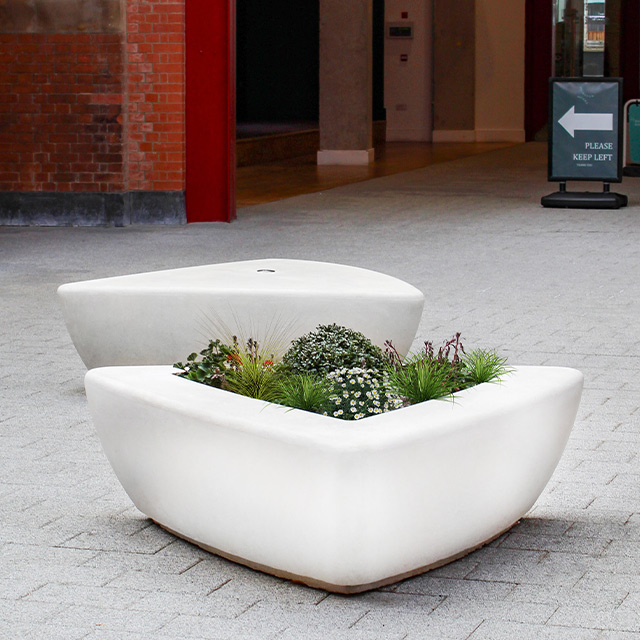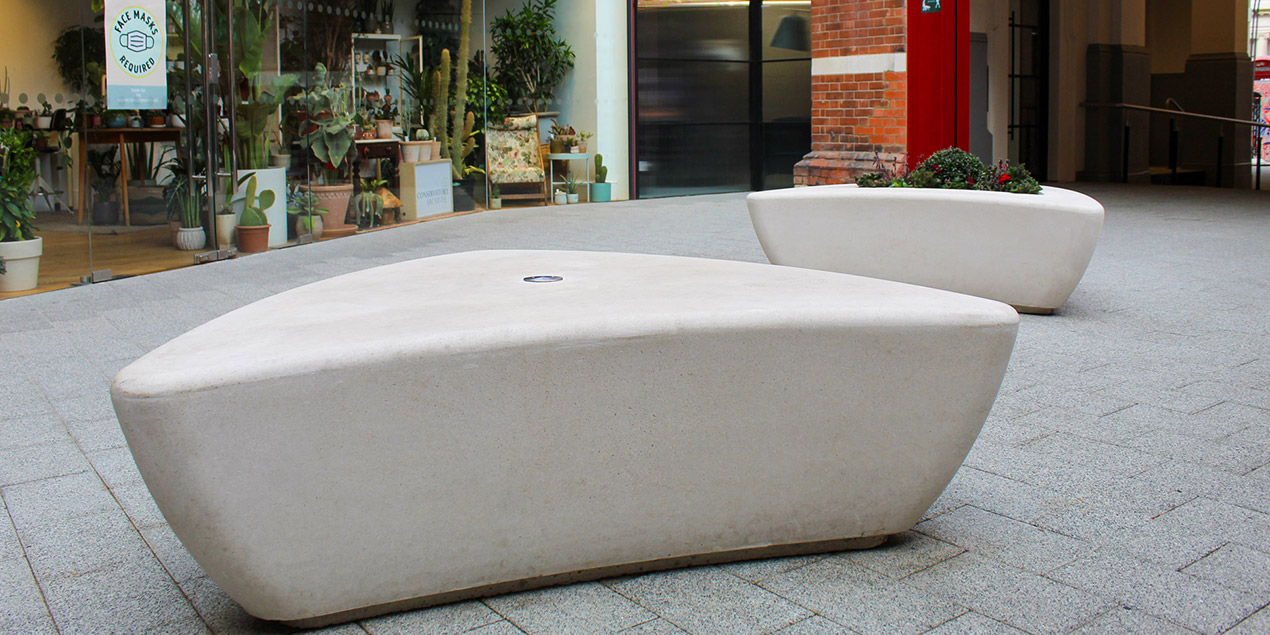 ARROWHEAD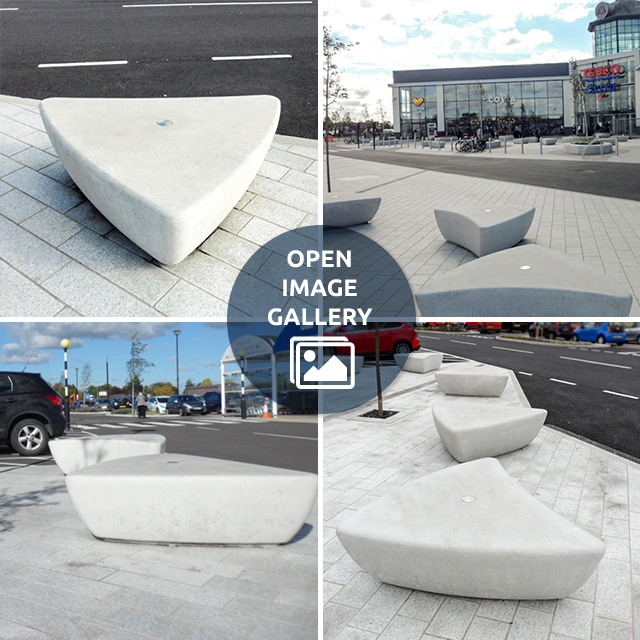 ---
FEATURE SITES
Arrowhead
The Arrowhead collection is an exclusive new range of unified concrete seating and planter elements that merge to form an infinite array of possibilities within urban furniture composition and arrangement.
In short, these look great, are resilient, and are an extremely low maintenance outdoor furniture alternative.
Product overview
Curvaceous monolith arrowhead shapes, in three size options, form the basis of this low maintenance and resilient alternative to traditional street furniture. Their weight and mass also allow their placement to be considered in terms of building pedestrian protection from vehicles.
A broad palette of colours and material finishes for the main concrete substrate add an additional layer of customisation, providing the ability to expertly match and complement the distinct context of each unique project setting.
Finally, a selection of timbers, fixtures and other accessories culminate in ensuring the Arrowhead range offers landscape designers a flexible and expressive toolkit to reshape and re-purpose urban space for a variety of practical everyday uses. The perfect blend of creative freedom and solid everyday function.
Stunning concrete street furniture to enhance an outdoor space
The Arrowhead collection combines form and function for any outdoor build project. Its unique design appeal offers an elegant and striking street furniture option that completes any outdoor decorative landscape.
Architects and landscape designers can specify the Arrowhead collection with confidence. The concrete aesthetics of the street furniture products will enhance the space around it, whether it is a town centre or outdoor retail space.
The fact that designers can customise the concrete benches or planters with a range of colours, finishes and additional fixtures, offers real flexibility when creating a visual style to match the local area's character.
Main contractors and installers can install the Arrowhead collection with confidence, knowing the concrete structures offer strength and longevity.
The strength and durability of concrete means the range of Arrowhead street furniture also benefits public areas as they offer a robust solution for pedestrian protection due to its incredible impact resistance.
It also offers excellent weather resistance where it is highly resistant to damage and abrasion from high humidity and rain. This means you can specify and install the Arrowhead collection into your outdoor build projects with confidence, knowing your client will benefit with a stylish and robust street furniture option for years to come.
Design options
You can specify the Arrowhead range of street furniture in many finishes and colours. As standard, it comes in a dressed finish however you are able to upgrade to a light acid etch, polished or heavy exposed finish. Each finish offers a different grained appearance, whether you are looking for a smoother appearance or a more grainy or rough appearance.
In terms of colours, you can specify the range in standard colours of grey, white and black. Specialist colours are available, please contact our team for more details.
Another benefit of the Arrowhead collection is the ability to accessorise the street furniture pieces with various timber elements. Architects and contractors can design timber seating (either recessed or flush fit), armrests or anti-skate studs.
More information
For more information on the Arrowhead collection, visit the product page here
For finish and colour information, visit the materiality page
For more information on using the Arrowhead collection in your specification, contact our team