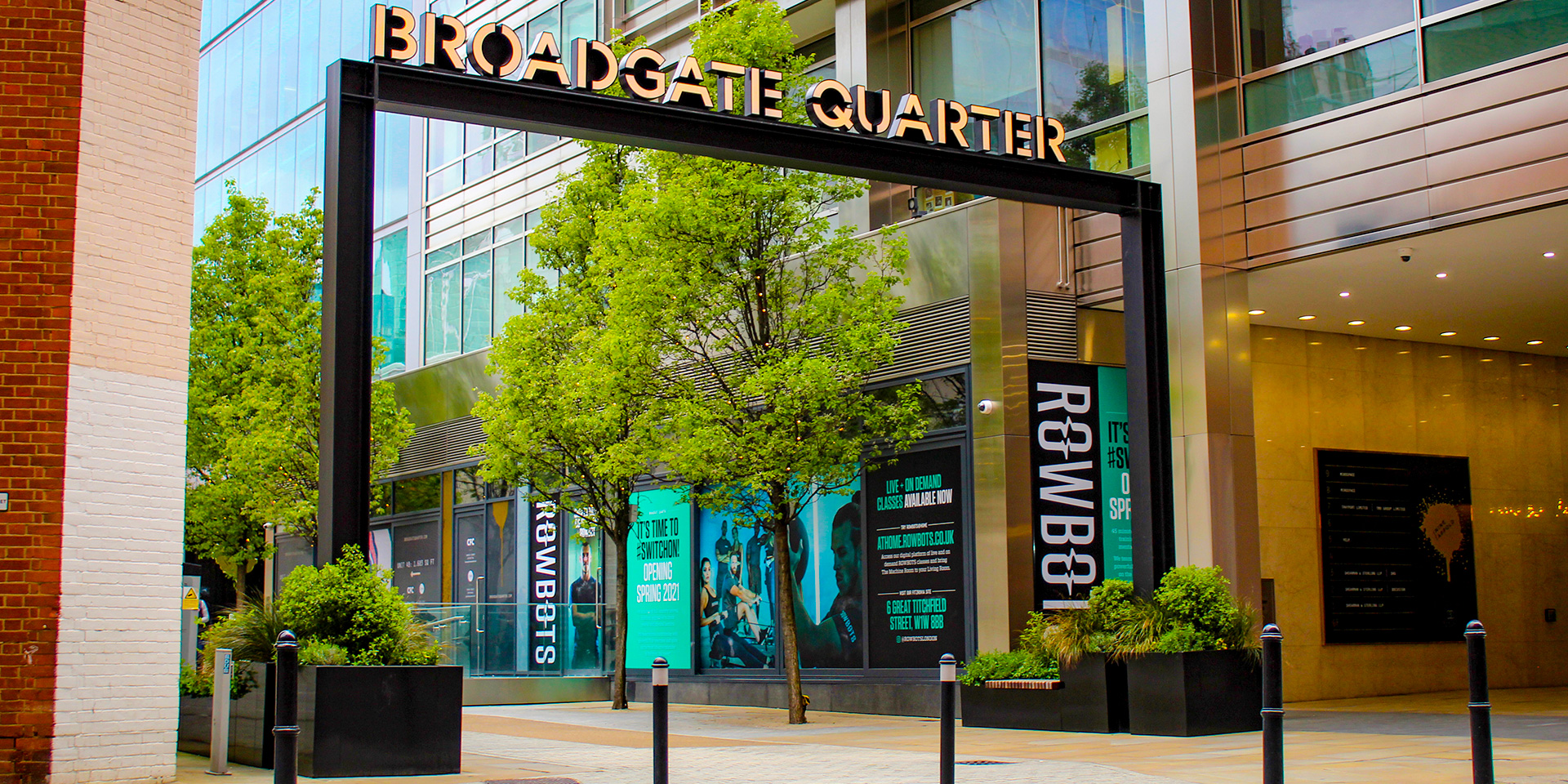 Project Name: Broadgate Quarter
Location: London
Client: Collins Construction
Products Used: Inspira Planter, Holgate Picnic Sets, Holgate bench.
Bailey Streetscene was appointed by Collins Construction to upgrade the public realm area at the Broadgate Quarter, a thriving commercial hub that is home to an eclectic mix of cafés, bars, leisure facilities, and restaurants, as well as high-quality office spaces.
The aim of the project was to further enhance the space and create an attractive and green all-year-round outdoor leisure area.
A number of social seating arrangements interspersed with natural planting beds provide an inviting environment for employees and members of the public as well as much-needed biodiversity in the space.
Several Inspira planter units with integrated seating sit lined alongside Holgate picnic sets and benches. Featuring branded black powder-coated frame with durable Sapele Hardwood Toppers. Uplit lighting inside the planting beds provides a warm glow further adding to the ambiance.
At the entrance, a large illuminated arch now features bespoke planter units at the base in varying heights with inset seating. The shrubbery growing up the totems creates an inviting gateway and sets the tone for the space inside.
Adapting a bespoke planting unit to a pre-existing steel structure provided a level of complexity but due to the expertise of our team with site surveyance, design, and installation the project was completed without any issues.
Broadgate Quarter sits at the crossroads of London's key cultural and business districts the recent improvements elevate the space creating an exciting and dynamic campus bringing much-needed natural greenery to the city.
Have something similar in mind for a future project?