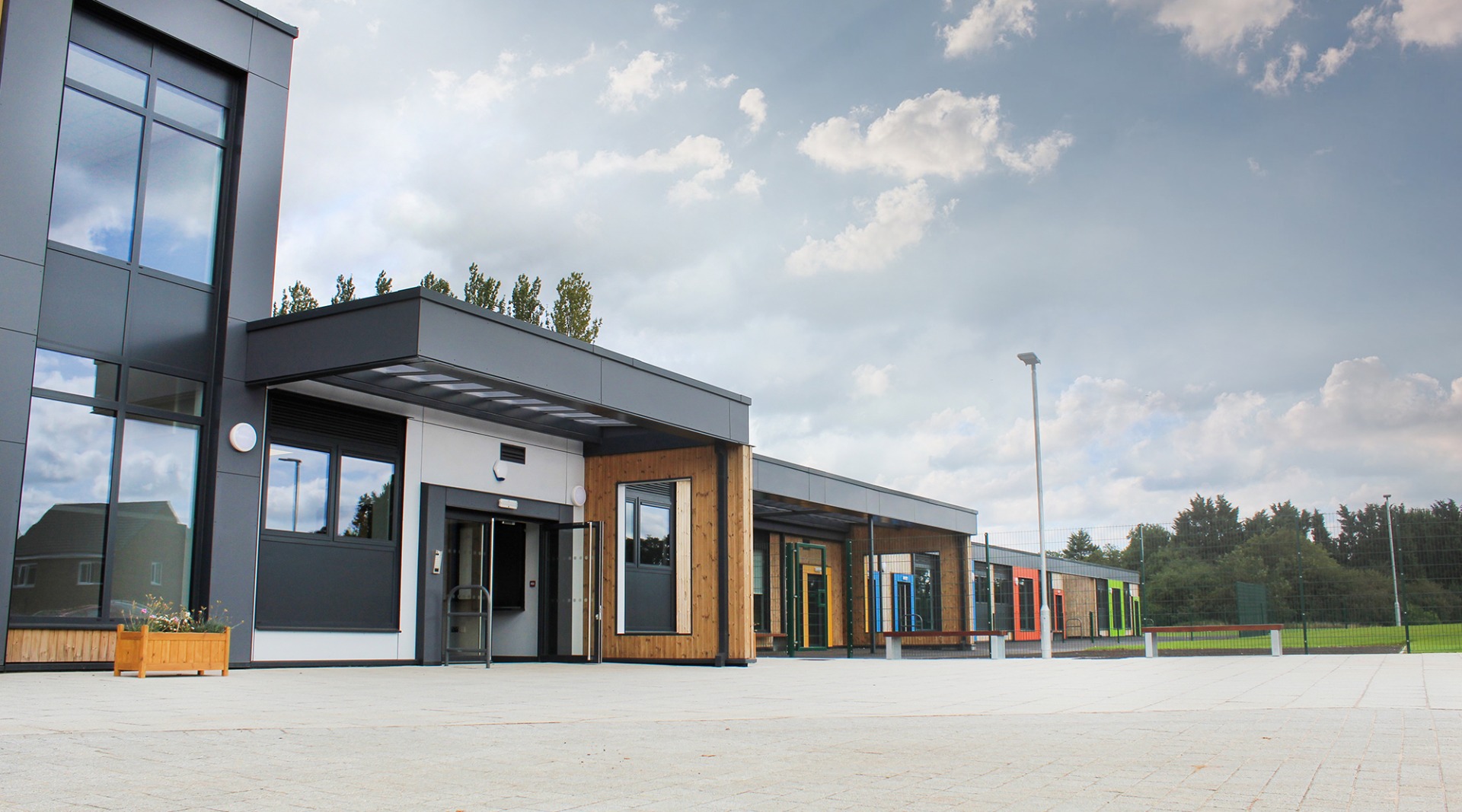 Hackwood Primary Academy is a new primary school located in Derby and designed by Lungfish Architects. It is a modular single-storey school, spanning 14,000 square ft and houses several classrooms, providing 210 vital primary school places and a 26-place nursery.
Its modular structure ensured that construction was completed in under a year, to guarantee that sufficient primary school places to support the planned 700 new homes on the neighbouring Hackwood Farm estate, were available. These eco modular units have the capacity to be expanded in the future to accommodate up to 315 pupils.
Bailey Streetscene supplied a number of external street furniture elements, ranging from seating, to door barriers, a cycle compound and an unusually shaped bespoke bin storage unit, that was designed to make as much use as possible of the available space.
In line with the swift construction of the building itself, a speedy turnaround was required, to deliver the exterior elements for the new school to be in place before the start of the new term.
Service provided
Site liaison and logistic
Bespoke design built to fit
Customised RAL
Working within tight deadline
Installation