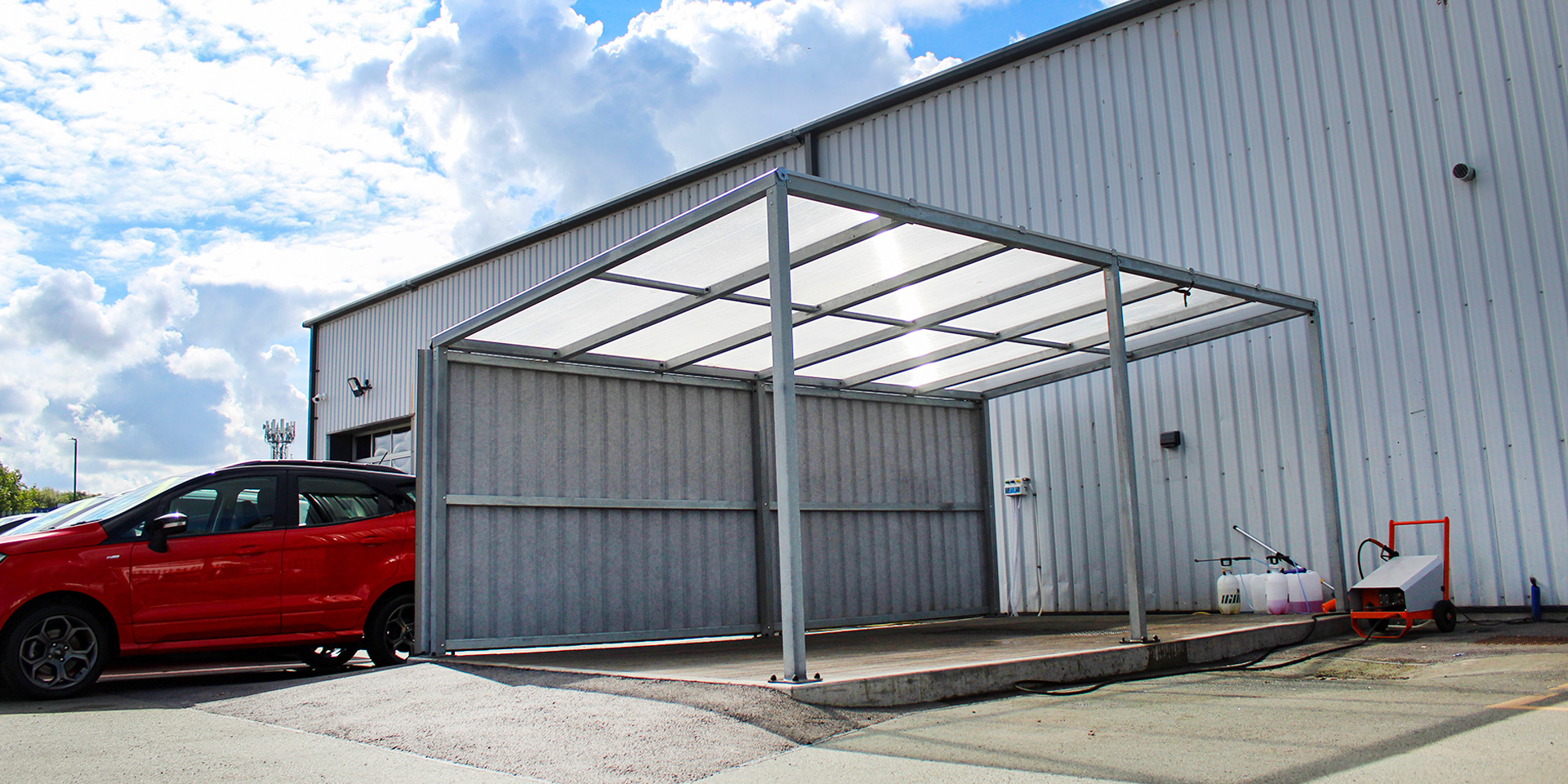 Project Name: Bravo Auto, Car Wash and Valet Canopy
Location: Shrewsbury
Client: Hantall Developments Ltd
Products Used: Bespoke Bexley Canopy
Bailey Streetscene supplies bespoke Valet and Cash Wash Canopy at Bravo Auto Car Dealership, Shrewsbury.
As part of an extensive refurbishment project led by Hantall Developments Ltd, it was identified that an all-new canopy would be required to deliver professional services on its premises.
The dealership's location posed a challenge in terms of space, requiring a customised design for the canopy that would maximise functionality within a limited area.
Bravo Auto also emphasised the importance of the canopy seamlessly blending with the existing dealership's architecture to maintain its upscale image.
Finally, given the unpredictable British weather and the nature of its use, the canopy needed to be robust, ensuring year-round usability without significant maintenance.
Bailey Streetscene conducted a site analysis and collaborated with the developers to create a bespoke valet and cash wash canopy that maximised the available space and met the aesthetic requirements. The Bexley Canopy was adapted to suit the customer's requirements with a corrugated steel wall to the rear to ensure nearby cars were not sprayed with water.
A combination of high-quality steel and weather-resistant cladding materials were chosen to ensure the canopy's structural integrity and longevity, even in the harshest weather conditions.
This successful project not only met Bravo Auto's requirements but also enhanced their customer service offerings and reinforced their brand's image of quality. It serves as a testament to Bailey Streetscene's expertise in providing innovative outdoor solutions that transform spaces.
Get in touch if you have any project requirements