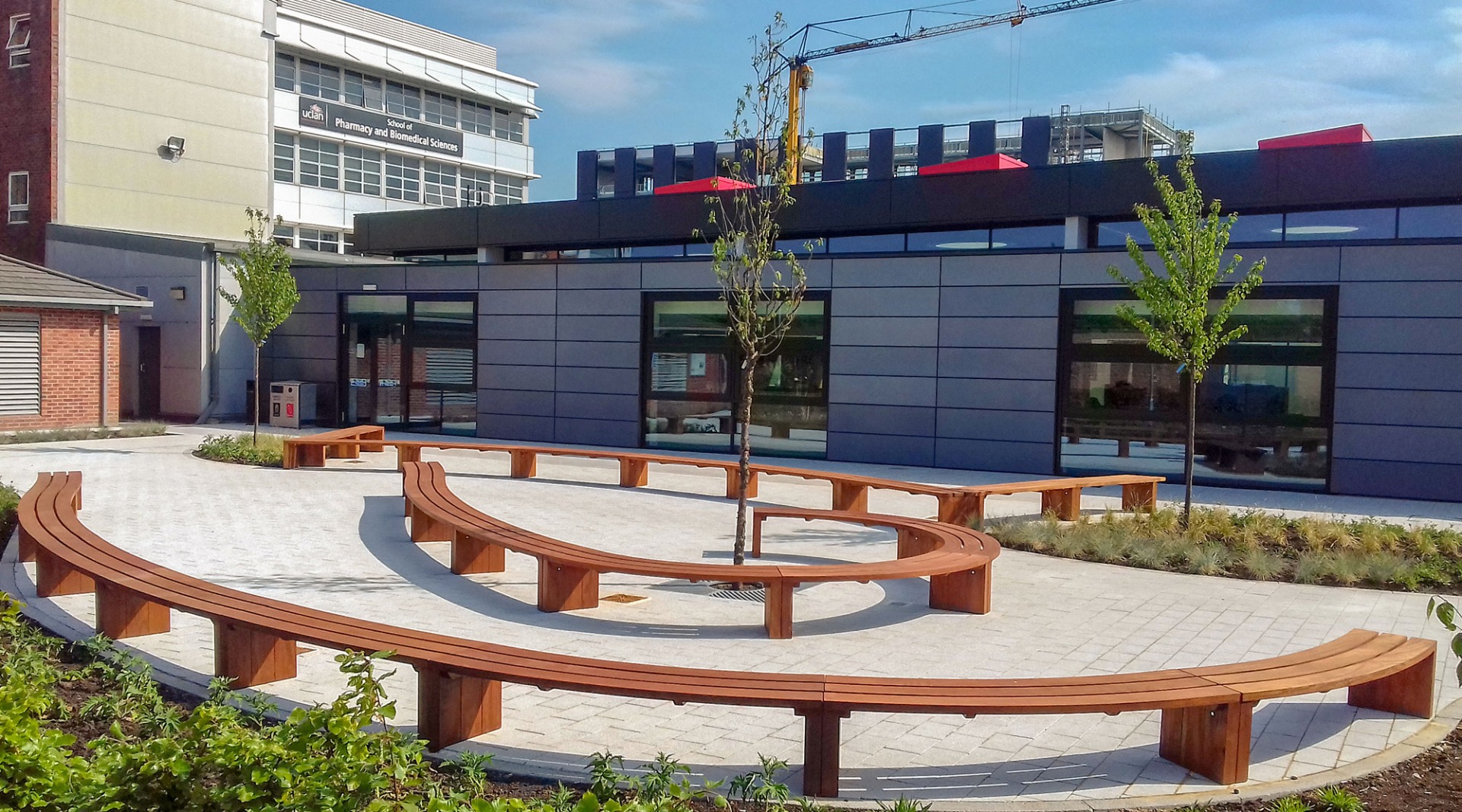 The University of Central Lancashire (abbreviated UCLan) based in the city of Preston, was founded in 1828. It is the 19th largest in the UK in terms of student numbers. To the meet this ever growing demand the University is currently undergoing a £200 million expansion programme.
Part of the programme is the creation of the Foster Garden, a tranquil green social space that will help increase biodiversity in the heart of the campus.
The University has been highly ranked in the People and Planet Green League of Universities for a number of years because of its commitment to continually improving its environment.
With this in mind, and after liaising with the architect, it was clear that our Imperial Seating range would be the perfect choice for this new space. The curved Imperials can be manufactured to varying radii, and after receiving a basic design detail our CAD team produced a working drawing for approval and manufacture.
The result is a unique and striking modular central seating area that skirts the surrounding trees and perennial planting which provides all year round interest and use.
Bailey Streetscene Responsibilities
Architect liaising
Detailed design planning
Delivery
"It's fantastic to see the transformation which has turned this space into a beautiful garden. I can see it being very popular with students, staff, visitors and of course the children in our pre-school centre." Saskia Holt, on site Pre-School Officer