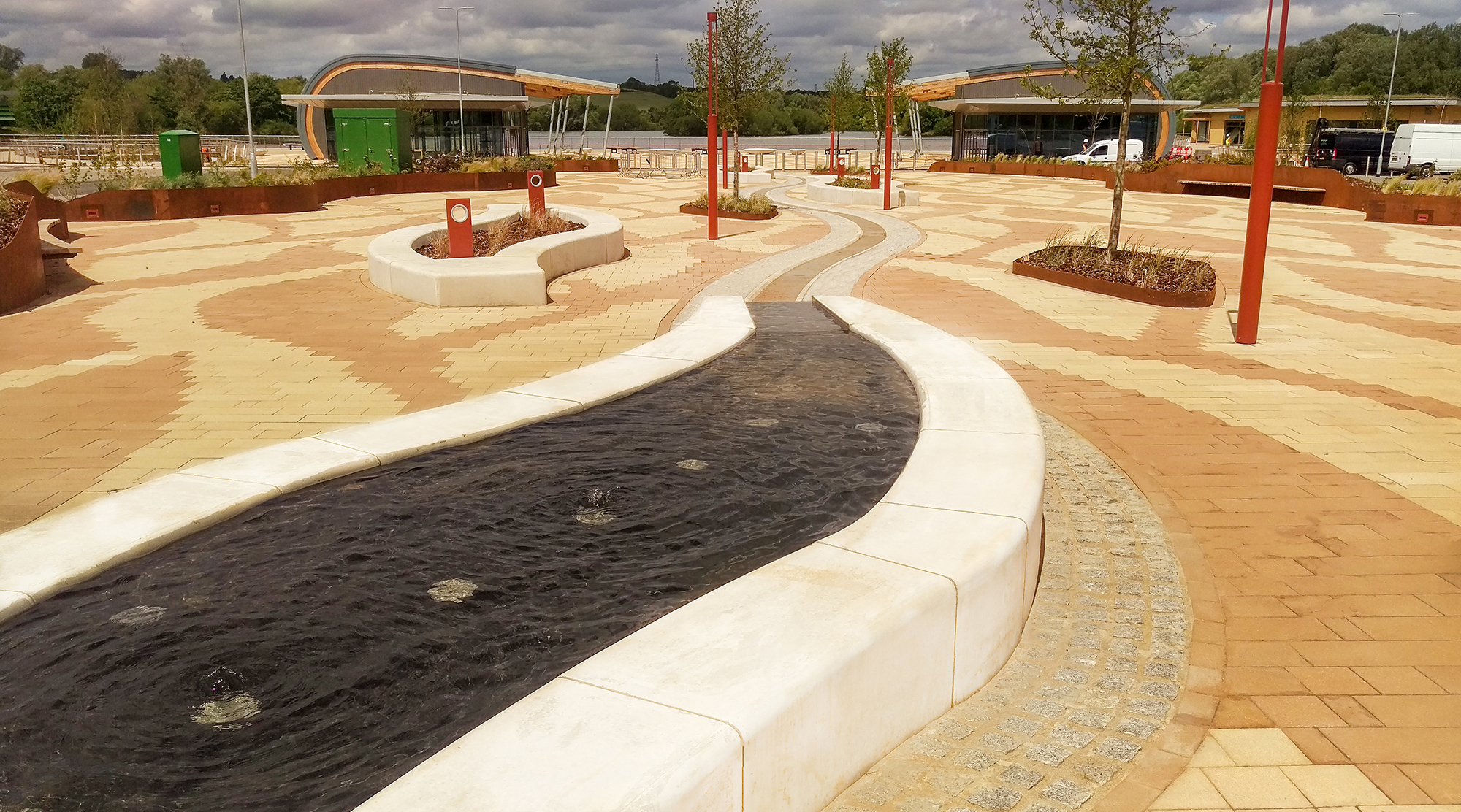 Rushden Lakes is a major shopping and leisure complex in Rushden, Northamptonshire. It first opened in 2017 and work on further retail and leisure units is continuing including a Cineworld cinema which is due to open in 2019. The shopping development sits alongside the Nene Wetlands, a nature reserve developed with £600,000 of Heritage Lottery funding.

The project required street furniture elements and a vast amount of concrete products from planters and seating to a unique water feature.

At the time that Bailey streetscene were approached, the street furniture package was extremely over budget, with the concrete being the main cause of this due to the complexity of the moulds required.

Our in house design team managed to develop a new design that would reduce the over all costs to the project by £300,000.

This then became one of the largest concrete projects Bailey Streetscene had supplied to date. Due its scale, the project required communication with a number of 3rd parties to manage designs, programmes, installations and damages.

The Ascot Waste Bins which have timber cladding and laser cut stainless steel lettering were selected to integrate with the surrounding architecture and 316 stainless steel bollards and Cigarette bins rounded off the street furniture package.

Roles & Responsibilities:
Design liaison with architects and client
Budget and cost evaluation
Bespoke design to overcome financial restraints
Manufacture
Logistic and offload planning
Installation

This new external space at Rushden Lakes now hosts events and social gatherings as well as providing a unique and inviting entrance area to Nottinghamshire's premier Shopping and Leisure Complex.