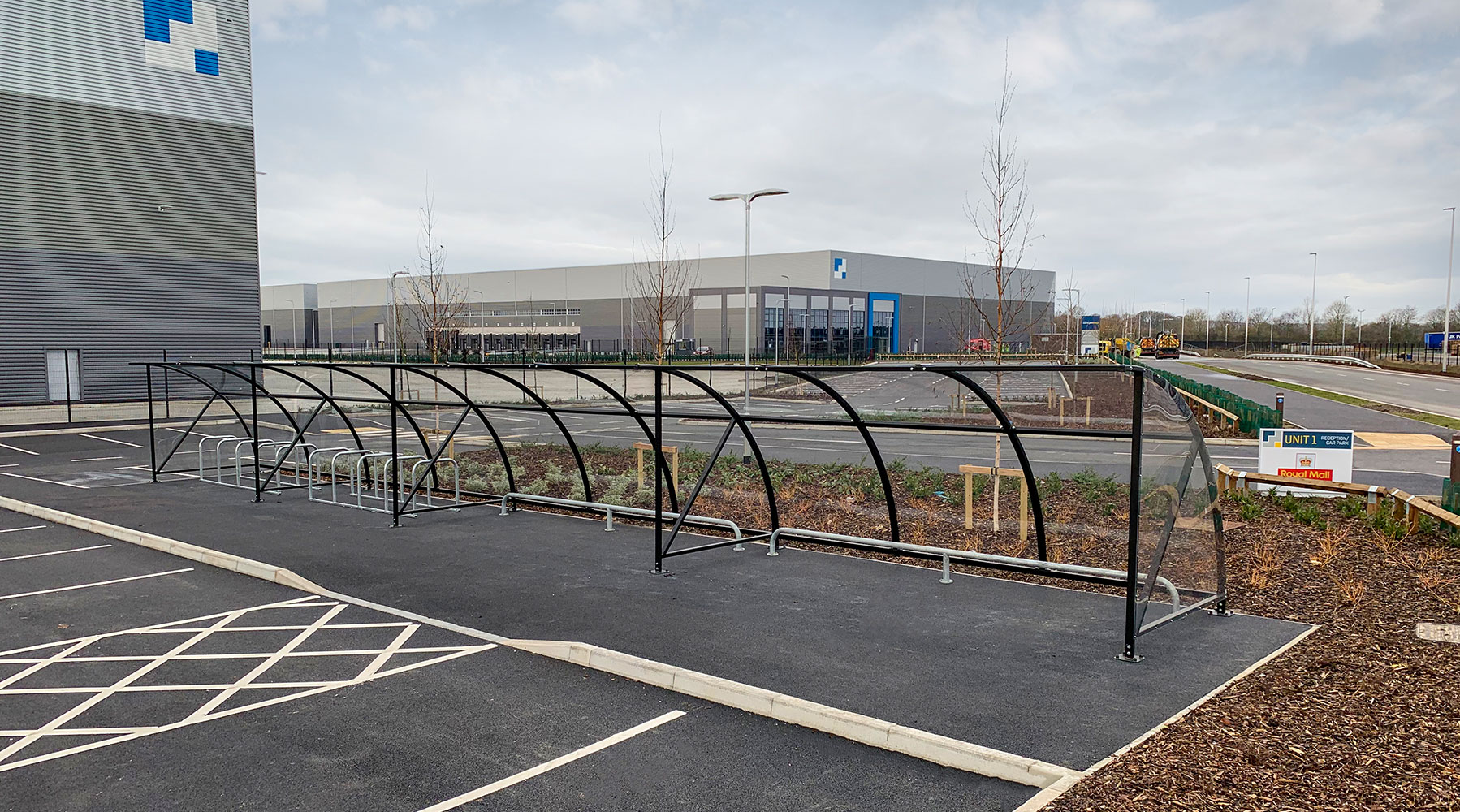 Omega is currently the largest mixed-use development site in the North West. Situated in an unrivalled location just off Junction 8 of the M62, in Warrington, it's home to Brake Bros, Hermes, Travis Perkins, Asda and Royal Mail to name a few.
The £1bn project set over 25 years will deliver a world class, sustainable, highly accessible mixed-use development providing quality, bespoke commercial premises, along with a range of new homes and a school, plus retail and leisure opportunities – all set within a huge network of green spaces and a 35 acres 'Green Heart'.
Omega has been identified as a major development opportunity site with the potential to deliver significant economic, environmental and social benefits, for Warrington and the surrounding area.
The development is expected to provide up to around 24,000 jobs on site when fully built out.
Bailey Streetscene have manufactured and installed a number of bicycle & motorcycle shelters for the latest phase of developments in Omega South.
Our popular Stoke Shelter was chosen due to its flexibility.
The stoke shelter comes as standard in 4 metre bays but can be easily manufactured to suit any size thanks to the simplicity in the design.
It's an economical choice that can serve a number of uses from bicycle and motorcycle parking to waiting shelters, it can also come as a compound unit with integrated lighting and security gates.
For more information on our Stoke Shelter options Click Here
Or speak to a member of our sales team