Transforming Manchester!
Posted on 12/07/2019

The Willmott Dixon Foundation Trainee Challenge gives a handful of their trainees the opportunity to lead a project from conception to completion.
One of the challenges was to transform a neglected Salvation Army building in central manchester which will provide a new base for The Works to carry out their fantastic work in the city and helps the Salvation Army in their work to tackle modern slavery.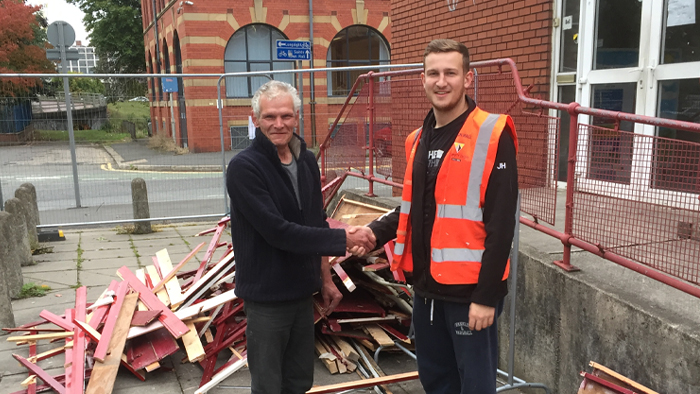 The project was coordinated by Jack Hall, in his final year of management training.
As part of Willmott Dixon's trusted supply chain we were honoured to offer our support to such a good cause and we gifted a number of bollards to the front of the building.
The renovated facility is a much improved space for employment and training initiatives, as well as offering English classes and a community café.
"This project will leave a lasting legacy impacting upon the lives of thousands of people for many years to come, and Jack and the team can be rightly proud of the contribution they have made to people across the city and beyond."
Steven Grant MBE, assistant director of Human Resources, The University of Manchester
Click Here for more information
Have an upcoming project you'd like us to get involved in?