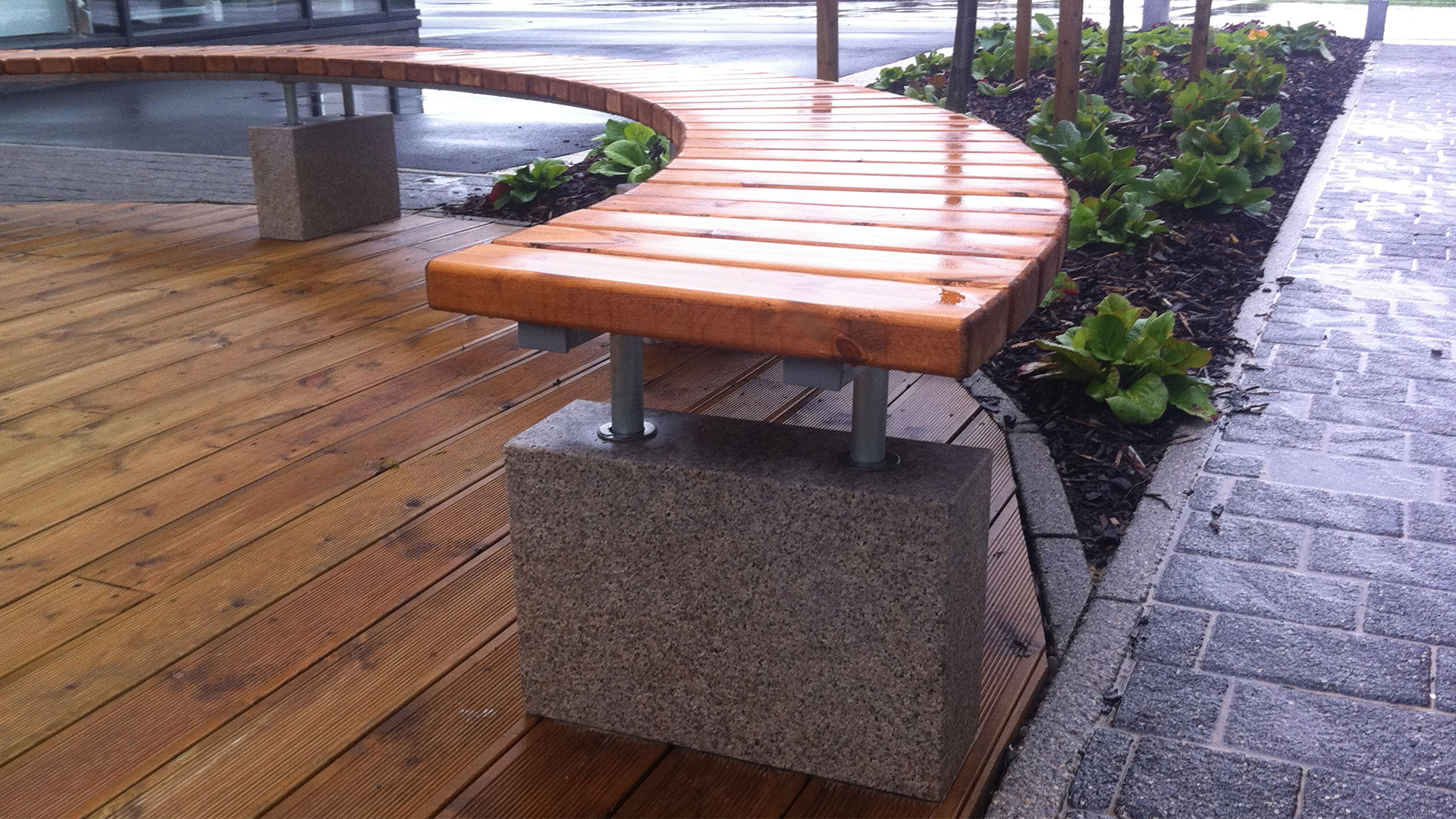 Bailey Streetscene were approached to tender for the external furniture and cycle shelters on the Tameside phase 2 BSF schemes.
Carillion appointed sub contractors to some of the schemes, but also commissioning the work direct on others.Bailey StreetScene where not the specified supplier on these projects, but via product design & modification, layout & foundation detail assistance, were able to offer suitable acceptable alternatives.
The architects, main and subcontractor were all engaged in the process from concept stage to realisation and costing conclusions.
The result was that the projects where supplied with bollards, tree grills, seating, canopies, cycle shelters, litter bins, poster cases, bespoke cast iron paving slabs & column protects on time and to budget.
Bailey Streetscene also installed and supervised the shelter & canopy installations within the site regulations and construction standards set out by Carillion. All method statements, risk & COSH assessments where provided in line with current regulations.
On completion of the works operation & maintenance manuals were produced in line with supply and installed products.
Roles & Responsibilities:
Initial design consultation via architect and contractor
Value engineering proposals
Bespoke design, product modification
Drawing submission
Liaison with main contractor, sub contractor & architect.
Foundation and general arrangement base layout details (CAD to be incorporated in to site plans)
Final budget analysis
Site liaison
Installation
Outcome
"Just a short note to say thank you. We are pleased with the plates and I hope the Academy pupils will find them a useful learning tool in developing their numeracy ability. The production process was really interesting and we look forward to using what we have all learnt on other schemes. Bailey were flexible and willing to adapt as the design developed"