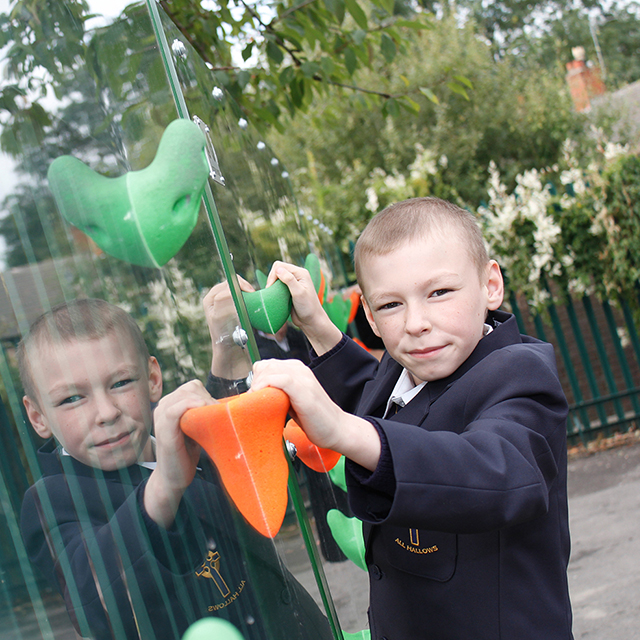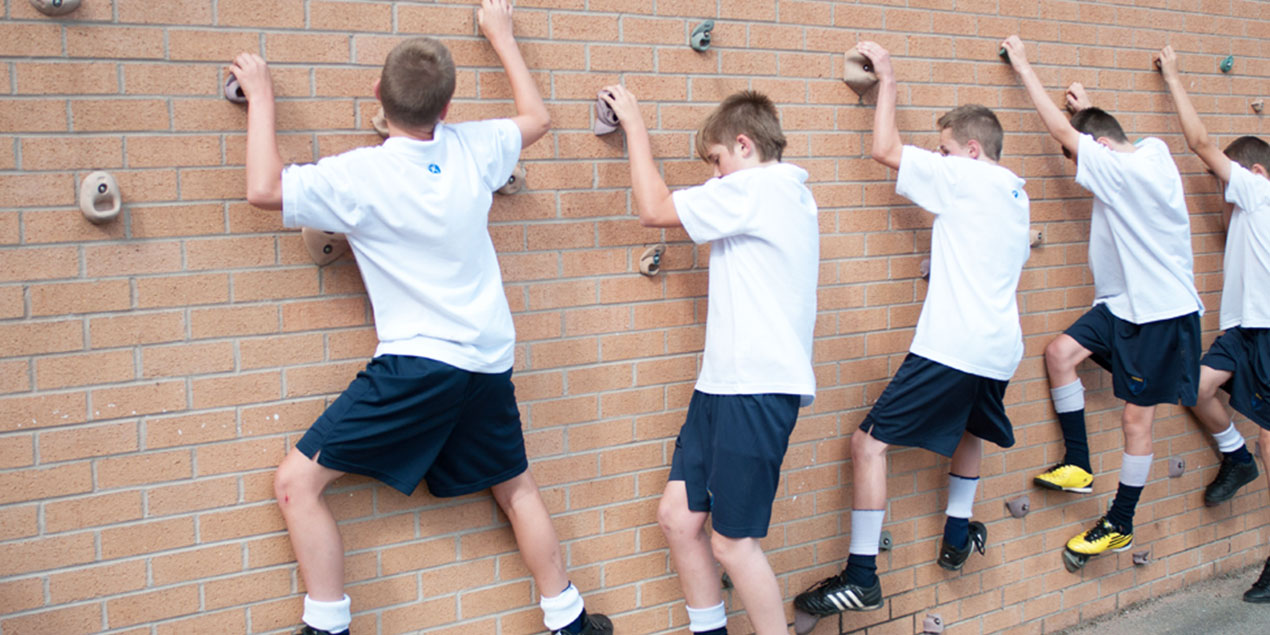 TRAVERSE WALLS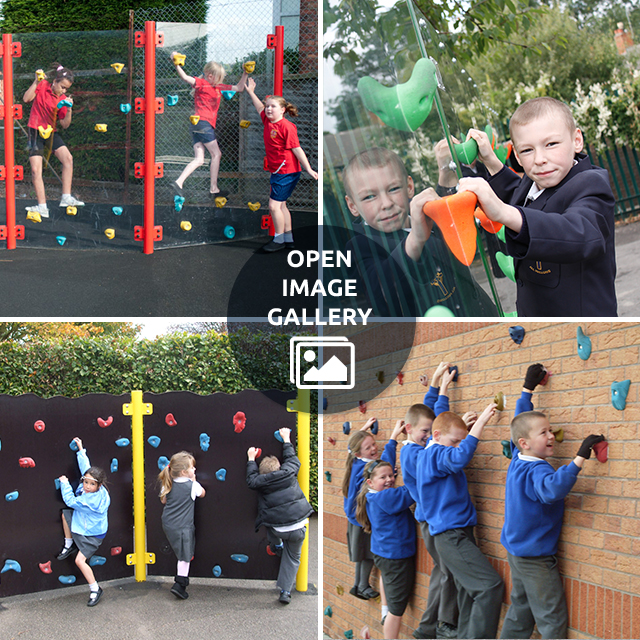 ---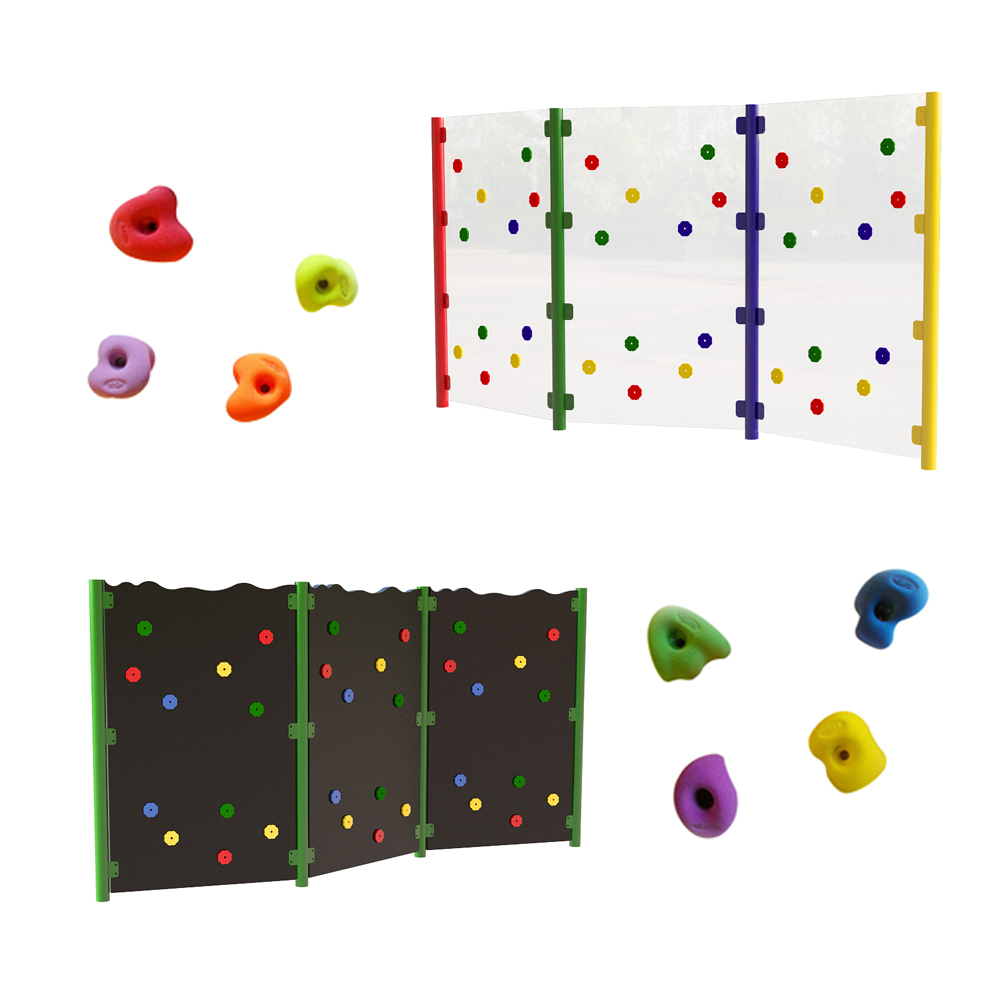 At Bailey Streetscene, we have a broad knowledge and experience of installing Traverse Walls in school playgrounds and public spaces all over the UK.
It's not just about providing and installing products. We feel that it's about understanding the need for challenging and simulating outdoor sport and play environments, and a big part of that is understanding and appreciating the physical, mental and social benefits of exercise that play and sport plays in everyday life.
Traverse means to climb across by a series of sideways movements from one anchor to another. Traversing requires skill, strength and agility and it can help children develop upper body strength and coordination. Differing routes offer easy or difficult ways to travel stimulating the child to work out which route to take.
Our Traverse Climbing Walls have handholds and footholds which allow children to move along the wall; so, having fun and being active. They provide a great way for children to exercise while having fun on the playground or in a public space.