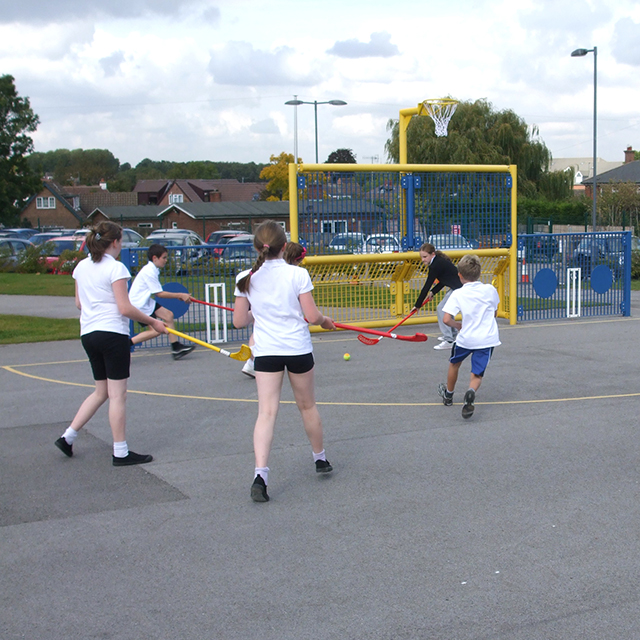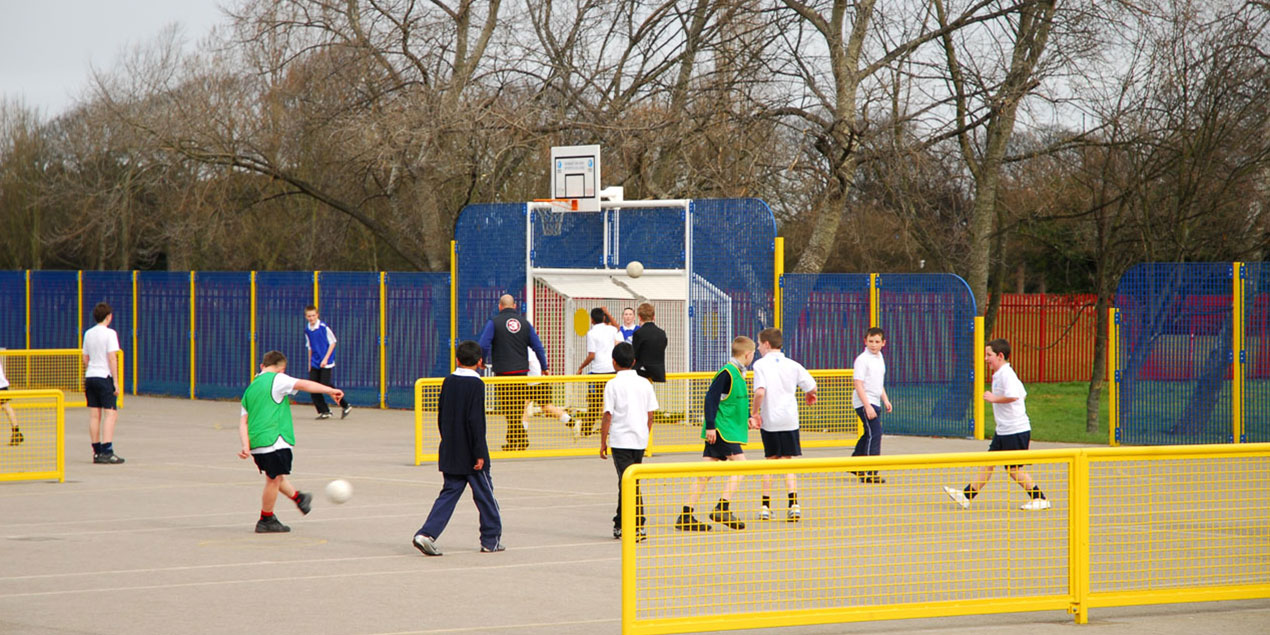 MULTI USE GAMES AREAS (MUGAS)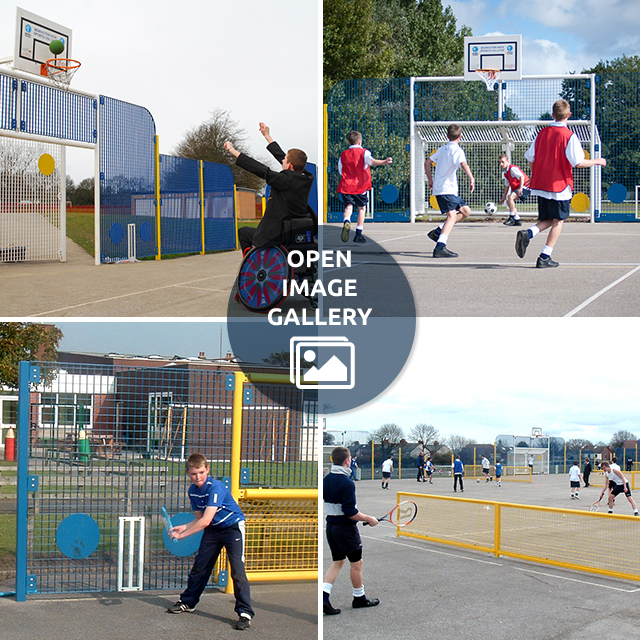 ---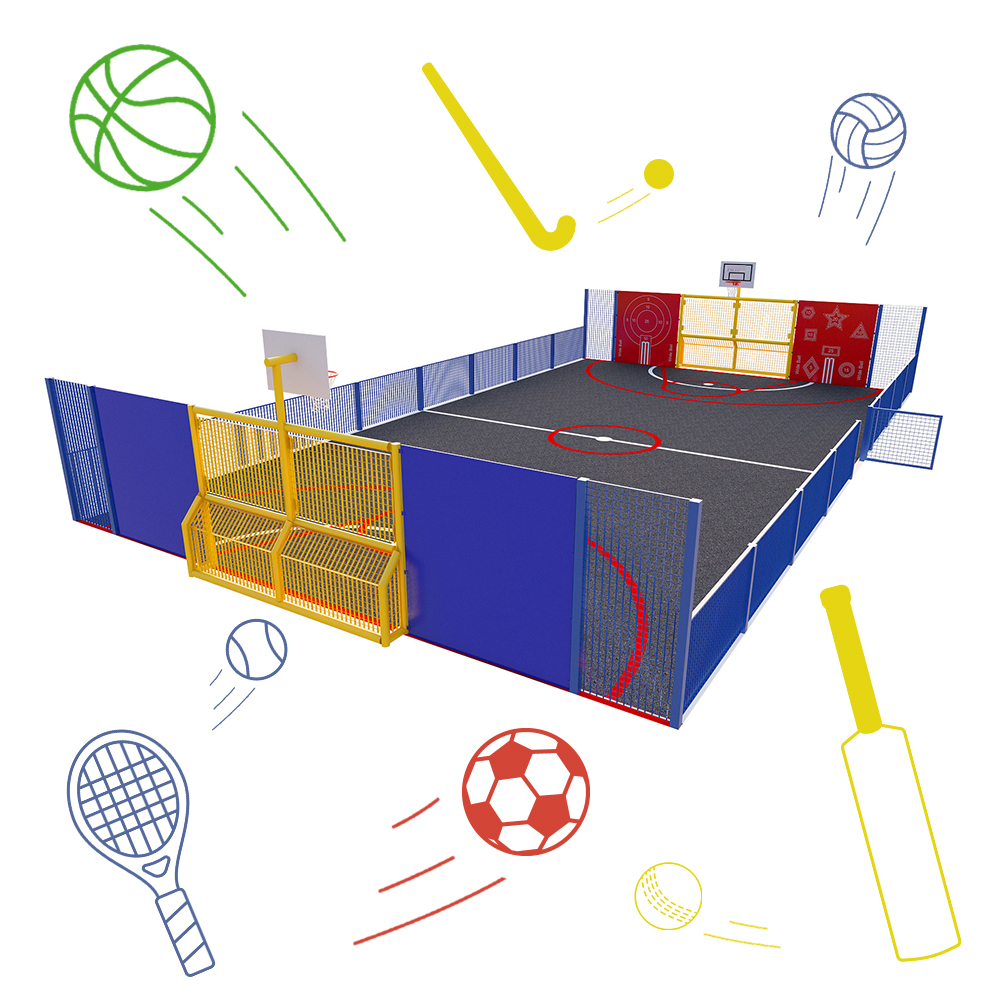 At Bailey Streetscene, we have a broad knowledge and experience of installing Multi-Use Games Areas in school playgrounds and public spaces all over the UK.
It's not just about providing and installing products. We feel that it's about understanding the need for challenging and simulating outdoor sport and play environments, and a big part of that is understanding and appreciating the physical, mental and social benefits of exercise that play and sport plays in everyday life.
Our range of MUGAS can incorporate a number of sports; football, hockey, cricket as well as basketball & netball. Fun activity and challenge panels can be added for target practice. Just choose the sports you want to include and the height you need for your finished MUGA. 
Multi-Use Games Areas are suitable for both school playgrounds and unmonitored public spaces such as parks and urban ball courts. Combine functionality and vandal resistant strength with creative input from our expert design team, to ensure maximum usage from permanent outdoor sports equipment.